I, me, myself ...

No site is complete without a vanity page where your humble webmaster expounds on his life's achievements, his philosophy, and all - absolutely all - of his favorite links.

Yours truly is 42 years old and graduated from the University of Oslo 1984 with degrees in English, History, and Political Science. Except for the 1994/95 academic year, when he was a

Fulbright Exchange Teacher in the U.S.,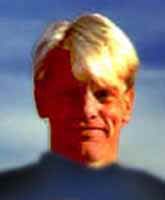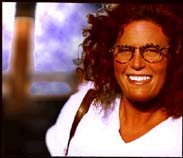 he had been teaching at Sortland videregående skole until the summer of 1998. Since then he has moved to a house by the Oslo fiord to teach English at Ullern in the western part of Norway's capital. His professional interests recently have centered on the opportunities offered by computers and the Internet in language teaching (three years ago, a computer illiterate - today, in imminent danger of reaching absolute geekdom ... his idea of a good read now includes Wired magazine).

His life companion is his wife

Nancy, exceptionally gifted photographer, chef
extraordianaire, and world traveler. Their latest travels together include Israel, New England, and Vienna.

A voracious consumer of news, your webmaster can happily spend hours with his daily papers (

Aftenposten, Dagbladet) as well as at the computer with RealAudio files from National Public Radio. Sunday morning with a view of the mountains and the fjord out the living-room window, a cup of Italian coffee, the Sunday Times online ... ah, bliss!